Jul 1 2019    Mars enters Leo
Mars is entering the sign of love, romance, entertainment and leadership today.  Mars in the regal sign of Leo can bring out the fun-loving attention seekers.
Mars signifies young men, war, weapons, fighting, competition, aggression, speed, and energy.  There will be a strong push by people in expressing themselves now.  People may display dramatic and confident behavior, and be driven to make an impact on their surroundings. Some people may become arrogant and expect others to bow at their feet.
There may be an overwhelming show of creative force, positive expression, financial abundance in creative matters, entertainment and surrounding children, real estate earnings.   Some leaders may display more arrogance and entitlement now.
Jul 2 2019    Solar Eclipse (New Moon)
     10°Cn37′ D         Tr
Traditionally the effects of eclipses were judged by how the sky appeared that night. Eclipses were originally studied to understand the effects that they had on entire cities of countries. Many years later when astrologers started delineating personal horoscopes, they could determine whether an eclipse would have a direct effect upon an individual's life.
In ancient times eclipses were always considered bad omens.  But if the sky was cloudy and the eclipse could not be seen, then the city or country was spared any malefic effects.  So not being able to witness the eclipse was very good news.
"Eclipses were considered particularly hazardous as is shown in the communication found in the archives of Nineveh from a priest to King Ashurbanipal:
'To my Lord the King of all Countries from your servant Bel-u. May the gods, Bel, Nabu, and Shamash bless your Majesty. If an eclipse occurs but is not observed in the capital such an eclipse is considered not to have happened. The capital means the city in which the King is staying. Now there were clouds everywhere we thus do not know whether the eclipse occurred or not. . . I have already written everything to your majesty about the portents of an eclipse that happened in the months Adarru and Nisannu. And as to the apotropaic [the turning away of evil] rites for the eclipses that are already performed, what harm can be done if there was none? . . . The great gods who live in the city of your majesty have covered up the sky and not shown the eclipse. That is what the King should know, that this eclipse has no relation to your majesty or his country. On this count the king should be happy. . . '" (The Encyclopedia of Astrology; Sandra Shulman; Pg 27)
Eclipses are *hot spots* and if they closely aspect a point or planet in your chart within a degree, you might have a significant event in the coming year or two.
Eclipses repeat every 19 years (approx.) and if they are prominent in a person's natal chart, they may indicate two related and prominent events in a person's life:  Marriage, divorce, moving, births, etc.
The last time we had a solar eclipse close to 10 Cancer (19 years ago) was on July 1, 2000.
The powerful effects of an eclipse are not often felt on the actual day of the celestial event but later on when other planets aspect the eclipse point.  Astrologers will be monitoring transits and progressions to the eclipse degree for timing of important developments for individuals and the world.
Outer planetary stations near eclipses can signify earthquakes, fires, and other significant events that affect many people or whole countries.
Jul 3 2019    Venus enters Cancer
A change in matters of love and finances.
Venus enters Cancer today! This may result in people focusing more on home, children, diet, genealogy, real estate, security, cooking, and (fur)babies.
If you have been having relationship or financial issues for the past three weeks, you may notice things start improving now.
As Venus leaves the intellectual, flirty, superficial sign of Gemini where talking about love, relationships and feelings, not becoming very emotional, and/or having multiple love affairs may have been happening. This may all come to an end. Now things may get more emotional and sensitive for some people.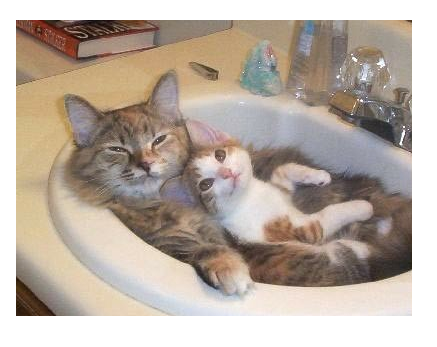 No more being careless or carefree when it comes to romantic partners, money or possessions. Everyone may be feeling more concerned with security.
Cancers, Scorpios, and Pisces may be affected the most, and may form stronger bonds with partners and if they don't have a partner, they may feel the need to get one now.  These signs may also benefit financially now.
For everyone in general, Venus in Cancer will mean an emphasis on family matters, emotional issues, and craving security in all areas of life.  Discussing topics that affect one's country to family life may be popular for the next few weeks.
Jul 7 2019    Mercury Stations Retrograde
        04°Le27′ R         Tr
Mercury is going retrograde today and will continue moving backwards until August 1st.
This is an excellent time for going back over old projects, novels, applications, forms, or other writing that you may have begun earlier, only to abandon the project before it was finished.  Also, any previously broken items dealing with communications may be fixed now!
Getting back in touch with people whom you haven't spoken to in a while may turn into a very positive experience.  Reviewing, restarting, redoing or renovating is very successful while Mercury is retrograde.
This is not the best time to sign documents or other legal affairs. Watch out for communication mishaps, emails going to the wrong people, typos, messages not being received, computers, cell phones and fax machines breaking, etc.
Also, it is best to wait until Mercury is direct before purchasing any new communication equipment (cell phone, computers, etc.)
Commuting to work or around the neighborhood may prove to be more problematic than usual.  Try not to let any travel or communication delays/problems upset you.